G-Team Racing offered a fun little project in the graphics design department. G-Team obviously a lawn mower racing site, needed a flashy banner to impress all the other lawn mower racing fans out there checking links pages on other sites. The G-Team X series was created to do exactly that. Pictured on top here the G-Team X-treme banner with dimensions of 360 x 80 pixels, weighing in at 13 kb. This one is a wee bit on the heavy side for it's size, however file size was forsaken for quality on this one folks!


Assuming there may be someone out there that wanted something with smaller dimensions or a little lighter weight in similar order the G-Team-X banner was created with dimensions of 210 x 105 pixels, and weighs in at only 7.8kb.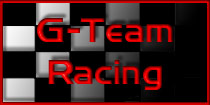 Also on the G-Team Banner slate is the Intimowdator series. Designed to fly on the page, these banners were created to offer the ultimate in page load speed while creating a certain mystique. The larger of these two G-Team Racing Banners is 210 x 105 pixels and weighs a mere 3.5 kb. The smaller G-Team Banner weighs only 2.4 kb at 120 x 60 pixels.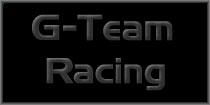 And, finally the creation of avatars for use on racing forums of various nature in promotion of the site.


**This page is best viewed in 1024 x 768 resolution