RTFI
Sure we've all been there before, the fish aren't biting anywhere.
No one has a decent fishing report, (except Jerry of course, and he ain't tellin).
The weather's been ugly, there's too much snow on the ice to get on the lake, etc. etc.
Or, on the other hand, maybe its the best of times and the fish are biting everywhere,
so how do we decide which lake to fish.....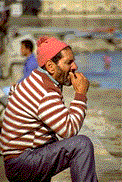 Hmmm....... Let's think about this?
Well here at R.T.F.I. we have researched this problem thoroughly!
We've poured over hundreds of fishing books, thousands of fishing magazines, watched millions of fishing shows, searched day and night, spent days, weeks, months, years on the water without food or sleep, (but certainly not drink, we did make a beer run or two).
And, we have arrived at a new highly refined technological breakthrough,
to assist you in finding the proper lake to fish every time.
And, this ingenious new device can be yours for only -
13 easy payments of $19.95
To make this deal appear even sweeter, we'll throw in the shipping and handling for free!
An amazing $2,875,269.12 value! (Really folks, it is!)
So here it is folks, the new and improved -
(Yeah, I know... how can it be new, if it's improved! It had to be before right?)
Anyhow, here it is folks, the new and improved -
Isn't the Suspense, just killin' you?
Well here it is the, new and improved -
R.T.F.I. Lake Locator!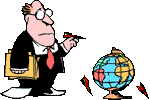 Quantities are limited, so hurry up and click the above link!
What are you waiting for? Click the link!
---
Index Page | Homepage | Dakota SEO & Design | Recipe Book | Links